About Gisele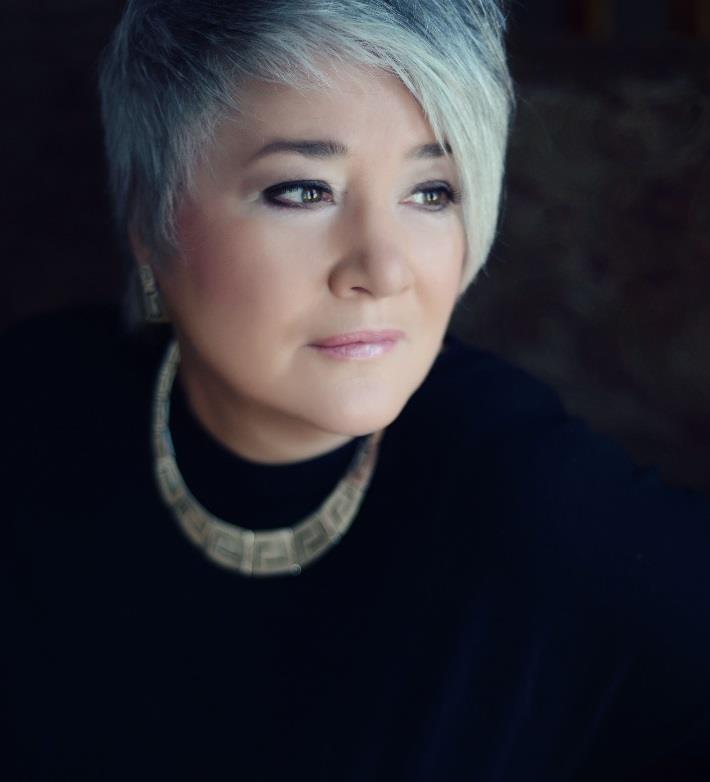 Gisele's artistic career evolved naturally through her relationship with her family of professional artists and the study of art through workshops, retreats and tutoring. The inspiration for her Christian Art came from her deep love of the scriptures and her spirituality. On completion of her degrees in Theology/Education and her studies at the Hebrew Univeristy of Jerusalem, Israel, Gisele travelled extensively. After her studies, she established herself in the Diocese of Saskatoon, Sk., in the profession of Director of the Pastoral Catholic Centre and later as Director of Queen's House of Retreat and Renewal. During this time, she continued to develop her art through self-directed painting and study. Gisele's interest in Christian Art broadened into other areas and mediums of acrylic, watercolour, mixed mediums and pottery with a specific focus in Byzantine Iconography.
Gisele is an instructor of on-going workshops and retreats in art, icongraphy, scripture, Spiritual Formation, Spiritual Direction. Her works are featured in the Catholic Extension Society's Calendar of Canada, Augsburg Fortress Publications, US; Novalis Publications with international distribution and other Publications in Canada and the US. Her artwork is displayed in churches, organization, retreat centres and instiutions in western Canada. She is regulary commissioned by individuals and organizations.
She is the author of the book, "Giving Glory to God: Reflections of an Artist."
---
Book: "Giving Glory to God: Reflections of an Artist
Author: Gisele Bauche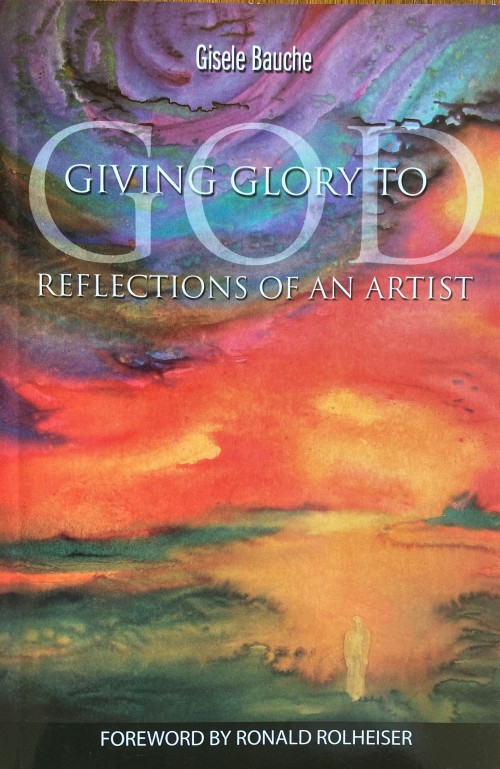 Exploring her own experience between spirituality and art author Gisele Bauche seeks to provide a voice for artistic expression. This book offers readers a source for prayerful meditation, creative inspiration and to tap into the beauty of art. "Few things have the raw power of beauty. What is beautiful stuns, holds, draws, awakens, and transforms. Beauty enchants. Drawn by its power, we stretch beyond ourselves and grasp for more lights and love. Like love, it softens the heart and invites us out of ourselves. And, perhaps even more so than love, it reminds us, as Merton once said, we are "all walking around shining like the sun." Good theology must first of all be beautiful. Some of us write our theology on paper, Gisele writes hers on panel boards and canvases, her goal is to imprint God's word into the human soul."
Forward by Rev. Ron Rolheiser, OMI

---
Publications

Prairie Messenger, Artist Struggle to put Image to Spirituality, Muenster, Sk., 1999
Prairie Messenger,Task of Church artist is to seek the Face of God, Muenster Publications, Sk., 1997
Cathoilic New Times, Revealing the riches of the Spiritual Life through Art, Toronto, ON., 1998
Prairie Messenger, Art exhibit shows love of Church,Muenster, Publications, 1999
Celebrate, Liturgy Publication, Novalis, Ottawa, ON. 1998,1999
Yorkton Enterprise, Bauche Displays Personal Art, Yorkton, Sk., Sept, 1999
The Catholic Church Extension Society of Canada, Calendar, Toronto, ON, 1999
Prairie Messenger, Artist sruggles to pit Image to Spirituality, Muesnter, Sk. 1999
Environment and Art Letter: Doing Good Art, Liturgy Pub, Chicago. IL., US, 1999
Novalis, International Publication, Feature cover, December, 1999 - 2013
Living with Christ, Novalis Publication, Ottawa, ON.,1999
Augsburg Fortress Publications, Feature cover, Minneapolis, MN., 1999
Living Christ's Presence, Feature Jubilee Artist, Archdiocese of Detroit, Michigan, 2000
Behold: Seasons of the Spirit, artist featured, Wood Lake Books Inc., BC., 2009
Bauche Family Art Exhibition, "Family bursting with Creativity," Saskatoon Sun, 2009
Centennial Committee Releases Icon, Prairie Messenger, Muenster, Sk., May 20, 2009
Giving Voice to the Voiceless, DRUM, Eagles Nest, Saskatoon, Sk. 2010
The Catholic Church Extension Society of Canada, 2010 Calendar, Toronto, ON., 2010
Augsburg Fortress Publications, Feature cover, Minneapolis, MN., 2010
Arts Power to Heal and Delight, Saskatoon Sun, Saskatoon, SK., 2010
Cathedral accepts donation of artwork, Prairie Messenger, April4, 2012
Writing Icons creates 'Spiritual Nourishment', Star Phoenix, Saskatoon, Sk. 2013
"Icons rich in symbolism", Western Catholic Reporter, AB., May, 2013
Artist strives to unite head and heart, Western Catholic Reported, AB., Sept 8, 2014
Icon-Writng: Learning to Trust God's Slow Work, Western Catholic Reprot, AB., 2014
Siblings fauth us expressed through art" The Saslatoon Star Phonix, Saskatoon, Sk., 2015
"Seeking Light", Prairie Messenger, Muenster, Sk., 2015
Living with Christ, cover image, Novalis, Ottawa, ON., 2016
Godfey Dean Gallery, "Ebb and Flow", Yorkton Enterprise, Yorkton, Sk., 2016
Hues Gallery "Abstracts to Icons" Saskatoon, Sk., April, 2017
Allan Sapp Gallery Exhibition Sept - Oct, 2018
Catholic Health Communication International, 2021
Archdiocese of Ottawa-Cornwell, Cornwell, ON, 2021
Archdiocese of Gatineau, Gatineau, Quebec, 2021
Canadian Catholic Conference of Bishops, Ottawa, ON, 2021
Greater Saskatoon Catholic Schools, Saskatoon, Sk., 2021
Wood Lake, Seasons of the Spirit, Kelowna, BC., 2021
Diocese de Saint - Jean- Longueuil, Quebec, ON, 2021
Augsburg Fortress, Minneapolis, MN., 2021
Office for Evangelization and Cathechesis, Ottawa, ON., 2021

---
Commissions
Catholic Extension Society of Canada Calendar, Toronto, ON., 1999
12 Old and New Testament Panels, Saint Charles Church, Edmonton, AB, 1999
Multiplication of the Loaves, John Paul II Centre, Regina, SK, 1999
Madonna and Child, Oblates of Saint Mary's Chapel, Saskatoon, SK., 1999
Archangel Michael, Saint Michael's School, Yorkton SK., 1999
The Pallottine Founder, Pallottine Fathers Residence, AB., 1999
Painting, FCJ Christian Life Centre, Calgary, AB., 1999
Christ calming the Sea,Providence Centre, Edmonton, AB., 1999
The Visitation, Domano Renewal Centre, Prince George, BC'., 2001
Icon of Saint Patrick, Saint Patrick's Parish, Saskatoon, SK., 2002
Out of Ashes, Lacombe Canada, Rome, Italy, 2003
Windows to the Universe, San Antonio, Texas, 2003
Saint Peter's Parish, New Westminster, BC., 2008
Our Lady of the Rosary, Archdiocese of Regina, Regina, Sk., 2011
6 Panels of the New Testament, Holy Family Cathedral, Saskatoon, Sk., 2006
26 Children's Art, Holy Family Cathedral, Saskatoon, Sk., 2006
16 Abstracts, Holy Trinity Manor, Saskatoon, Sk. 2016
Mother of Tenderness, Diocese of Saskatoon, Sasktoon, Sk., 2016


---